Working...

Hi everyone!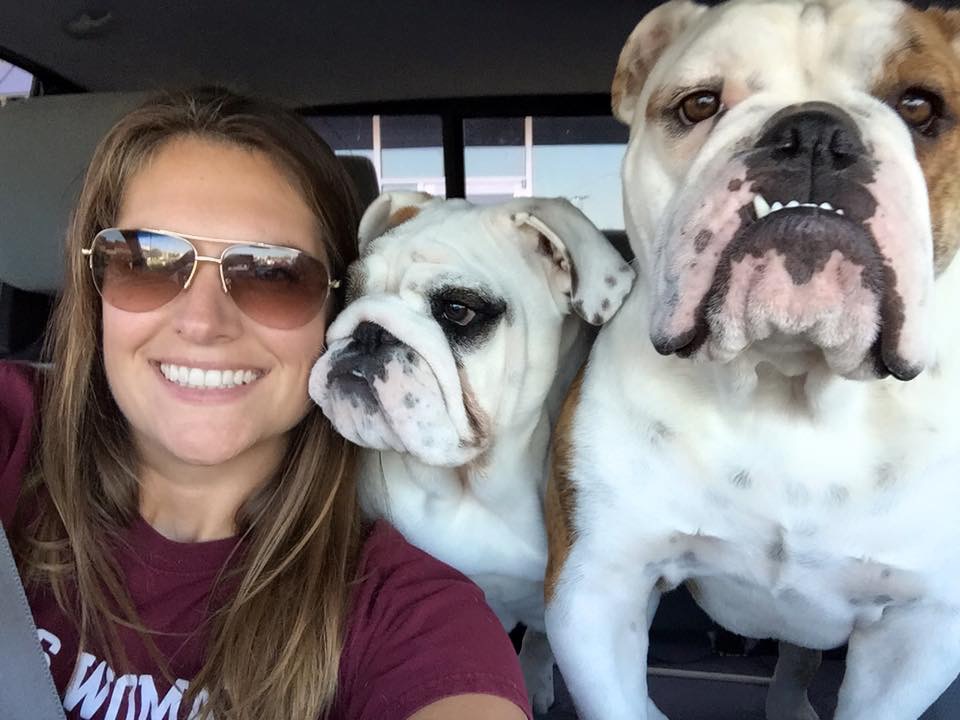 I am excited to become a part of the Tioga Bulldog family! This is my first year here in Tioga but I have taught science for nine years. I believe I am one of the luckiest people in the world; I get to do what I love every day. I have always loved to learn and I hope to pass this on to my students.
I graduated from Valley View High school in 2002 and and I am a proud graduate from Texas Woman's University in 2009.
I love to be outside. My hobbies include kayaking, painting with water colors, playing the ukulele, and reading. I am a huge fan of the Harry Potter Series by JK Rowling and pretty much all John Grisham books. I have a two year old daughter that keeps me on my toes! We have a two year old Cocker Spaniel named Tucker and a 12 year old Chihuahua named Pancho. The two bulldogs in the picture are my two pups that I have had in the past, Tyson and Odin. :)
Ms. Leverett's Favorites
drink-Half and half tea
candy-Reeses peanut butter cups
snack-Fischer's beef jerky
color-turquoise
sports team- Texas Rangers!
fast food-Chick-Fil-A